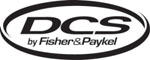 When choosing DCS Appliance Repair company in Los Angeles, you should know that quality repair can't be cheap. If any company gives you super cheap prices, it is more likely they save on original parts, they are not buying it from factory manufactures. In this case, the quality of DCS Appliance Repair will be not really good; or sometimes it is an advertising trick which forces you to pay a lot of money at the end of the repair. If the cost of repairing your DCS appliances is too high, it does not mean that there will be a good quality of service, it means that just for some companies is better to have less, but more expensive orders. We recommend you to find out the average cost of DCS Appliance Repair in Los Angeles and check in advance about everything by calling to DCS Appliance repair company in Los Angeles.
    Very often broken DCS appliances are our own fault, because we do not use them with care. Do not wash the shoes in the washing machine, unless it is designed for that; do not leave fridge doors open for the long period of time; do not put metal objects inside the microwave; and not allow children play with buttons on the control panels. Use your DCS appliances with care and they will work for you for a long time!
  

Ukon Appliance Repair

have more than 6 years on the Los Angeles market of

commercial appliance repair

, installation and maintenance. We are trying to perform impeccable quality of service. Then company receiving  request for the repair we transfer it to a qualified professional who can easily fix your DCS appliances in the shortest possible time. Priority of our service is prompt response to your requests, fast and efficient troubleshooting. Please call us at:

(323)275-7328

 and we will be happy to help you. Our technicians use only professional tools and original parts, which provides long-term operation of DCS appliances after repairs. We also provide high-quality, low-cost preventive care, which allows you to maintain your equipment in perfect working condition for a long time. 
    If you have any problems with your DCS appliances do not wait till it's completely stop working. If you have any questions – please call us at: (323)275-7328 and our operators will advise you on the possible solutions of the problem, calculate the approximate cost of repairs and check the availability of all necessary parts.
    Ukon Appliance Repair provides service for the following appliances:
Gas and Electric cooktop repair

Wall oven repair

Range repair

Warmer drawers

Ventilation repair

Microwave repair

Dishwasher repair

Refrigerator repair